John Constable – East Bergholt's most Famous Son
John Constable, internationally renowned English Romantic Landscape Painter (1776-1837), is best known for his paintings representing the rural character of Dedham Vale surrounding East Bergholt. Constable was born in East Bergholt where he made many landscape sketches and paintings. He returned often to the village as he grew from amateur painter to iconic artist. During his lifetime he struggled for recognition and to begin with his reputation was held in higher esteem in France, where the use of colour in his landscape paintings was considered radical and was to become a major influence on later Impressionist painters.
In current times his work has become some of the the most highest valued British Art on the international market. Paintings such as Dedham Mill (1820) , perhaps the most popular and valuable work of British Art, was rediscovered in a private collection in 2017 and valued then by Sotherbys at around £2-3m. This particular work was painted from the grounds of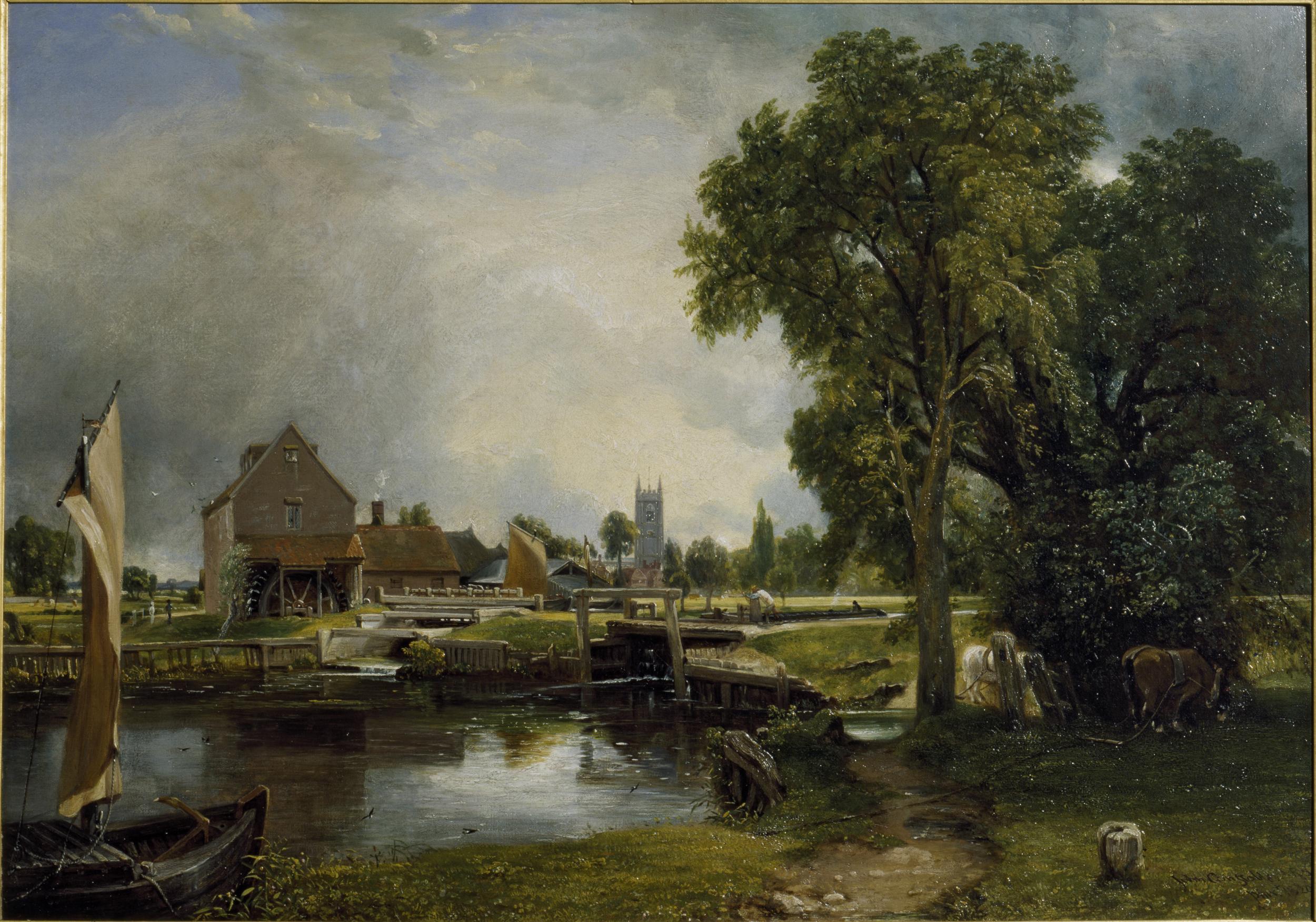 Old Hall in East Bergholt with the view extending across the Stour towards Dedham. The cultural association of Constable with the scenery of Dedham Vale, the River Stour and Flatford Mill, the scene of The Haywain, is well recognised. The Haywain is one of the most iconic paintings in the history of British Art and is on permanent display at The National Gallery.
Continue reading: Constable's Paintings in East Bergholt
View on a Map: Map of Constable's Paintings in East Bergholt
Other Resources
John Constable the Rebel – BBC Documentary (58 mins long)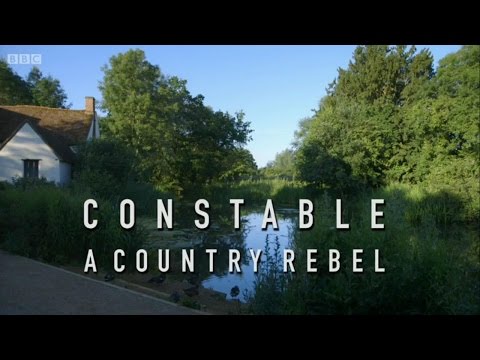 BBC documentary focusing on John Constable's early life, initially in and around East Bergholt but also later in London and Brighton. The first part of the documentary focusses on Constable's time in East Bergholt and his protracted courtship of the  Maria Bicknell. Their marriage was stymied for 7 years by Maria's father the Reverend Dr Rhudde, and it was only after his death that the couple were able to marry. A much recommended documentary.
Tom Keating on Constable –  "Tom Keating on Painters (CH4 25 mins long)" Series, 2012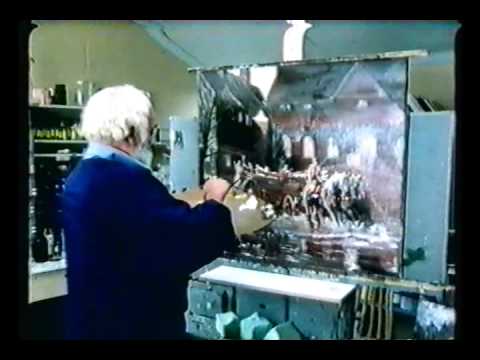 Tom Keating (1 March 1917 – 12 February 1984) was an English and famous art forger who claimed to have faked more than 2,000 paintings by over 100 different artists, John Constable included. Although indicted for forgery he was acquitted, and was subsequently described in a 2005 Guardian article as a "…charming old rogue". He sadly died in 1984 and is buried in the churchyard of St Mary the Virgin, Dedham.
The Barbizon School of Painters – a Video "walk through" its history (YouTube Video 10 mins)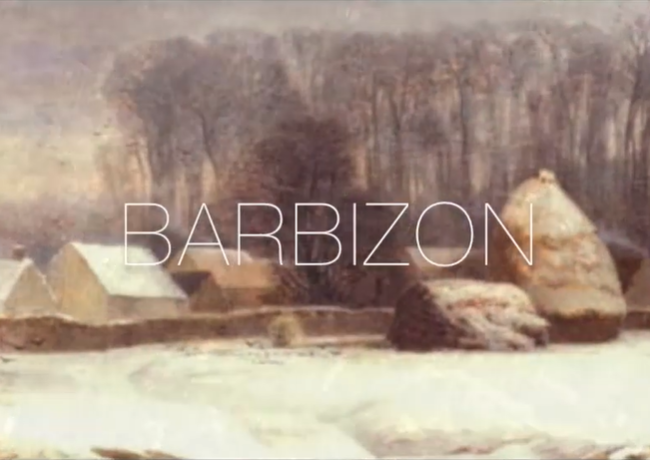 Arguably we have the French to thank for discovering John Constable. In 1824 the Salon de Paris exhibited some of Constable's rural works, which were revolutionary at the time. The way they depicted the landscape and their use of colour influenced younger French artists of the time, and moved them to abandon formalism and draw inspiration directly from nature, natural scenes becoming the subject of their paintings rather than mere backdrops to dramatic events. After the Revolutions of 1848 artists gathered at Barbizon and began to follow ideas they had seen in Constable, and this was the beginning of what is now known as the Barbizon School. The following video takes a look at the artists involved and the context in which they worked. Note that the commentary is in French.